Founded by Sarah Bernarda in London, UK, Bernarda is a fine jewellery brand focused on engraving and storytelling. Our designs are inspired by antique token jewellery and our collection of simple shapes are designed to be a blank canvas for your one of a kind engraving, a modern heirloom for you and your family.
For centuries jewellery has been used to bookmark special moments in one's life and to represent milestones you have encountered, sometimes even defeated.
Jewellery is a celebration of those memories, captured forever in precious materials to be treasured by you and your loved ones for generations.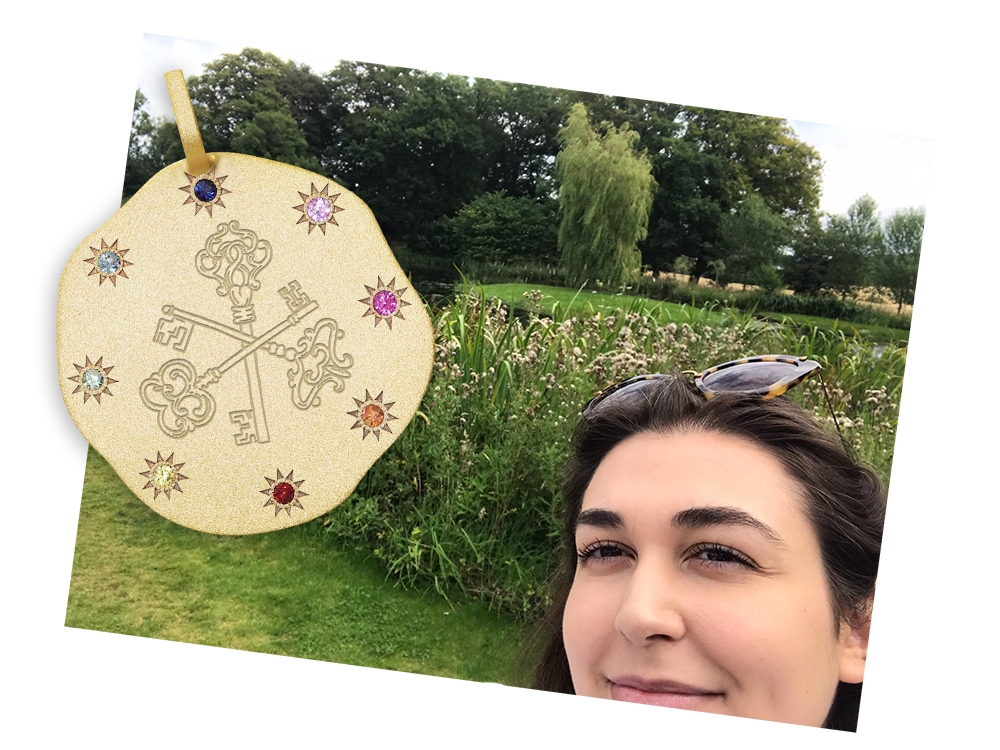 Our jewellery and our engraving is created in collaboration with you to create a piece that is unique to your life and your story.We don't want to create throwaway jewellery which is why each piece is carefully crafted in precious metal by us in our London studio, from start to finish, creating lasting souvenirs of your breakthroughs and anniversaries.
Sarah Bernarda has worked as a private jeweller and engraver in London's jewellery district, Hatton Garden, for almost ten years. After engraving for some of the world's most distinctive brands and frequently designing and making jewellery for family and friends, Sarah decided to launch Bernarda with the aim of making luxury jewellery personalisation easy and more accessible for anyone.