Our jewellery is made entirely by us in our Hatton Garden studio so it's no surprise that we prefer to do your engraving ourselves, in our workshop, because this means we are fully in control of bringing your unique designs to life just the way you would like.
Unlike many other engraving methods, we take extra care that our engraving is very deep into the metal meaning it will never fade away naturally, this is why we offer a lifetime guarantee on all our engraved jewellery.

Below is an example of our brass engraving plate featuring our text styles and motif styles, demonstrating the fineness and detail of our engraving.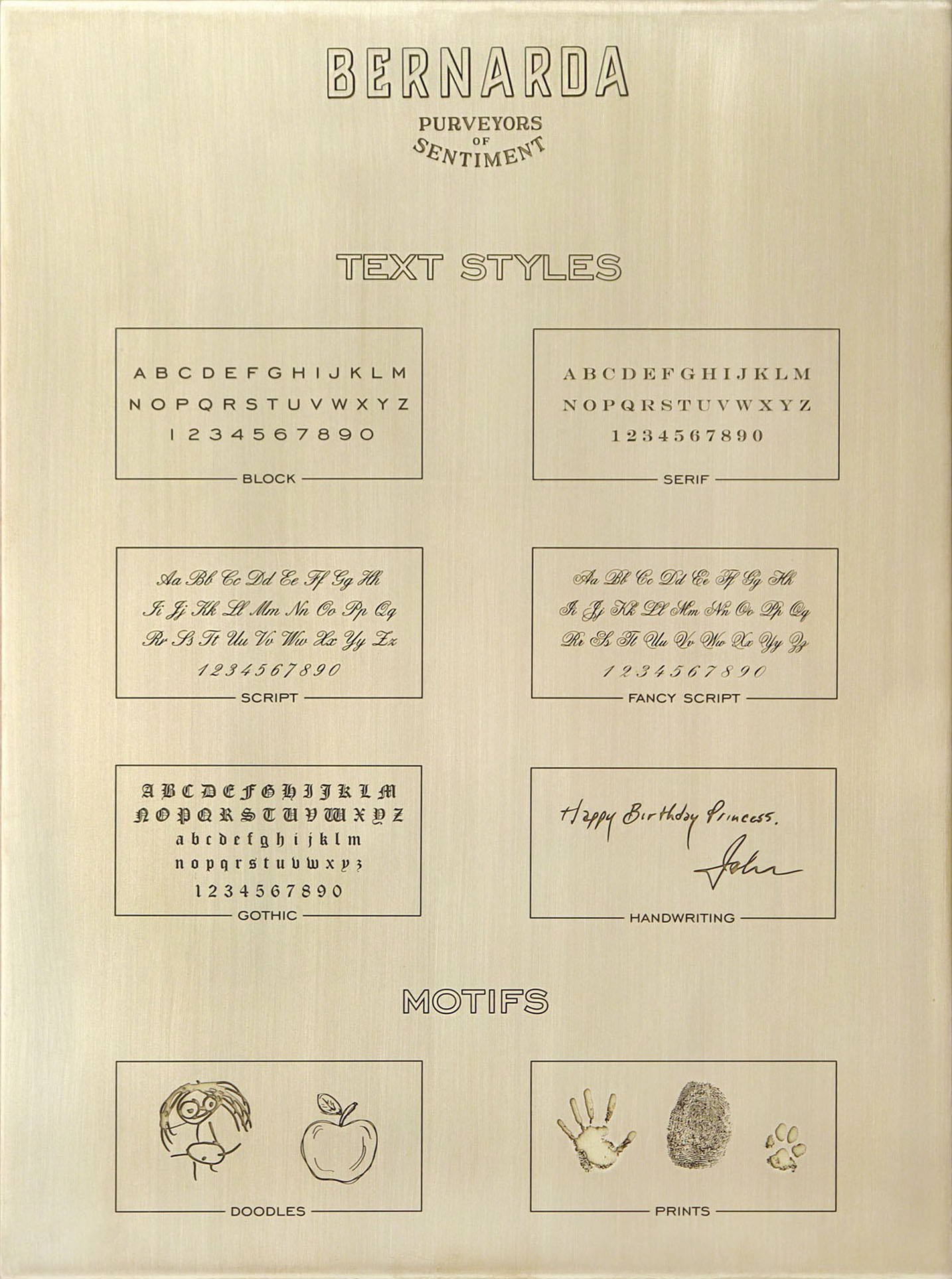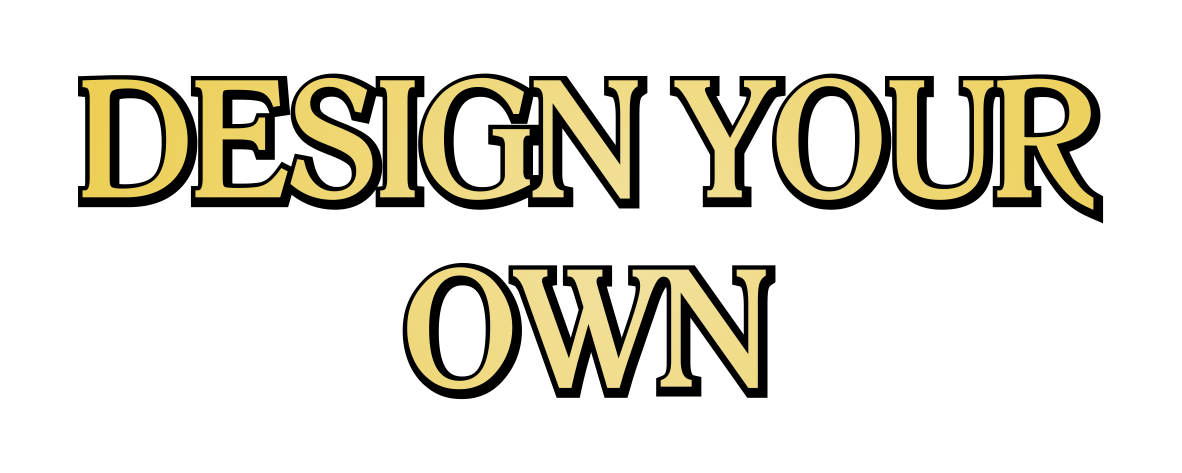 If you'd like to add engraving to your chosen token you can do so easily with our engraving design tool.
On the product page for your chosen item you will see an 'Add Complimentary Engraving' button above the 'Add to Cart' button. Click on this button and the engraving design tool will open for your chosen item.
In the design tool you can add text or add motifs to your item. Arrange them as you wish and when you are happy with your design click 'Add to Cart' at the bottom of the designer. Your custom piece will be added to your cart.
If you don't want to use our designer, we would be more than happy to do your design for you and send you a draft. Send us a message on our contact page and we can discuss your design.